Yorkville Sound to Distribute Gibson Pro Audio Brands for Canada
June 2015
Yorkville Sound is pleased to announce that, effective June 1, 2015, they will be the exclusive Canadian distributor for all Gibson Pro Audio brands including Stanton Audio, KRK Systems, Cerwin-Vega loudspeakers, Neat Microphones, and Cakewalk music software.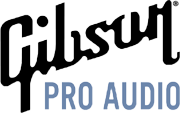 Gibson Brands, the fastest-growing company in the music and sound industries, was founded in 1894 and is headquartered in Nashville, Tennessee. Gibson Brands is a global leader in musical instruments, consumer electronics, and professional audio, and is dedicated to bringing the finest experiences to consumers by offering exceptional products with world-recognized brands.
"We at Yorkville Sound are thrilled with the addition of the Gibson Pro Audio brands to our everexpanding catalog," explains Jeff Cowling, Vice President Sales & Marketing at Yorkville Sound. "Our experience and success in the audio industry makes these additions a natural fit for our team."
Yorkville Sound has a long and highly successful relationship Gibson Corporation, having been the exclusive Canadian distributor for the Gibson and Epiphone guitar lines since the late 1980's.
"This move is a testament to the success we have had with all of the Gibson brands we distribute and support," according to Mr. Cowling. "We look forward to serving the Canadian market with these A-List brands."
Gibson Brands has a portfolio of over 100 well-recognized brand names starting with the #1 guitar brand, Gibson. Other instrument brands include Epiphone, Dobro, Valley Arts, Kramer, Steinberger guitars, and Tobias basses.
Retailers currently carrying Gibson Pro Audio brands, or interested in becoming dealers for any of these prestigious lines are encouraged to contact Yorkville Sound's order desk at 905-837-8777 for more information.
---
Downloads
---
Do not send an email here if you are human: Gerroff
Media Contact:
James Greenspan
Marketing/Communication Manager
Phone: (905) 837-8550 ext 257
Email: [email protected]